Ki'mola Indigenous Capital
Canada's First Indigenous Investment Group
Building Wealth in Partnership with First Nations
Ki'mola – "Many Walking Together"
About
Ki'mola Indigenous Capital, Canada's only First Nation owned Private Equity investment provider has created a new Indigenous Investment solution for First Nation investors.
First Nations can now invest alongside Canadian investment leaders in projects that provide excellent financial returns, developed by an experienced team with a proven track record, having developed over 700 projects globally.
For First Nation investors seeking to diversify their investment holdings; while managing their risk exposure, Ki'mola has created a unique investment opportunity, rarely before offered to the Indigenous Community.
For the first time, First Nations are being provided an opportunity to invest in leading class investment opportunities in a variety of projects, including;
Downtown Toronto Real Estate
US Real Estate
US Retirement Centres
Infrastructure & institutional projects
New Technology Developments
Opportunties
Our investment partner Terra Genex is continually developing new investment projects, up to 4 per month. These projects cover a wide range of industries and sectors, including;
Canadian Real Estate
US Real Estate
Retirement Centres (US)
Infrastructure and Institutional Projects
New Technology Developments
Alternative Energy
Terra Genex's projects are financed through its 100 private and institutional investor group base. This group provides the necessary project equity and covers the development costs.
For the first time, First Nation and Indigenous groups are being provided with an opportunity to invest alongside this group.
All projects are invested through a new Limited Partnership structure and are guided by a Prospectus (Business Plan) with all investment funds held in trust through independent legal support (Top 5 law firm).
Over the past 5 years, their projects have generated annual returns of 18% – 22%. Investors have seen stable cash yields, lower exposure to public market conditions and inflation. Additionally, these investments allow for a more diversified investment portfolio.
Each project has a predetermined exit strategy and returns are realized through the sale of investors partnership units. Most projects have a timeline of 3-5 years.
Who We Are
Ki'mola Indigenous Capital is a new partnership between Michael Bonshor, CPA (CMA) of the Dzwawada'enuxw First Nation, owner of Visions First Nations Financial Services; and Ryan Smith, CEO of Terra Genex Inc of Toronto, Ontario.
Michael Bonshor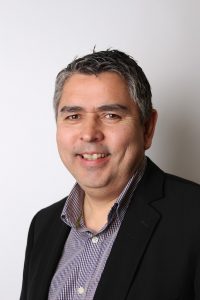 Michael Bonshor has worked with First Nations in areas of business and economic development for 25 years. VFS is guided by indigenous principals around wealth sharing, respect for lands and resources, respect for leadership, and support for building First Nations communities.
Ryan Smith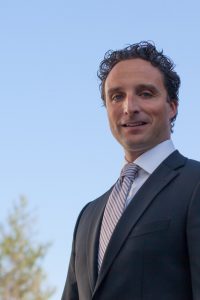 Ryan Smith has 20 years experience in corporate finance.  His experience spans a variety of sectors, such as commercial, corporate and asset based lending, venture capital, merchant banking, real estate investing and direct involvement in energy development.
Together our team can manage large-scale projects through all stages of development, permitting, power sale negotiations, financing, construction, and operations.  The team has developed over 700 projects ranging in size from $10 Million to + $1 Billion.  This experience enables the group to successfully navigate regulatory markets, successfully identify and vet opportunities, finance projects and build on schedule.